The Saumur Armored Museum: The History of Tanks and Armored Vehicles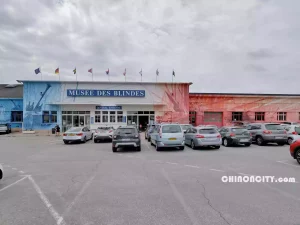 Located about 45 minutes away by car from Chinon, the Saumur Armored Museum is a must-visit destination for military history enthusiasts and armored vehicle aficionados. With a collection of over 800 vehicles, including nearly 200 in working order, it is considered the world's largest collection of armored vehicles. Since its creation 80 years ago, the museum has chronicled the history of tanks and armored vehicles from their birth to their technical evolution around the world, providing a continuous historical panorama from the appearance of tanks on the battlefield.
Website: https://www.museedesblindes.fr/
Address: 1043 Route de Fontevraud, 49400 Saumur
The History of Armored Vehicles The Birth of Armored Vehicles
The Saumur Armored Museum is a unique place to understand the history of armored vehicles. Since their appearance on the battlefield in 1917, tanks have played a crucial role in modern warfare. The museum chronicles their birth, early uses, and technical evolution over time.
The Importance of Armored Vehicles in Modern Wars
Over the past 80 years, armored vehicles have been used in numerous wars around the world. The Saumur Armored Museum allows visitors to understand their strategic importance and crucial role in military operations.
Some examples of the 800 armored vehicles on display: